BISS Australian Champion Niltaran Karuzer Shiiva (AI)
Shiiva is the youngest malamute – at 6mths and 3 days to win a Specialty Show.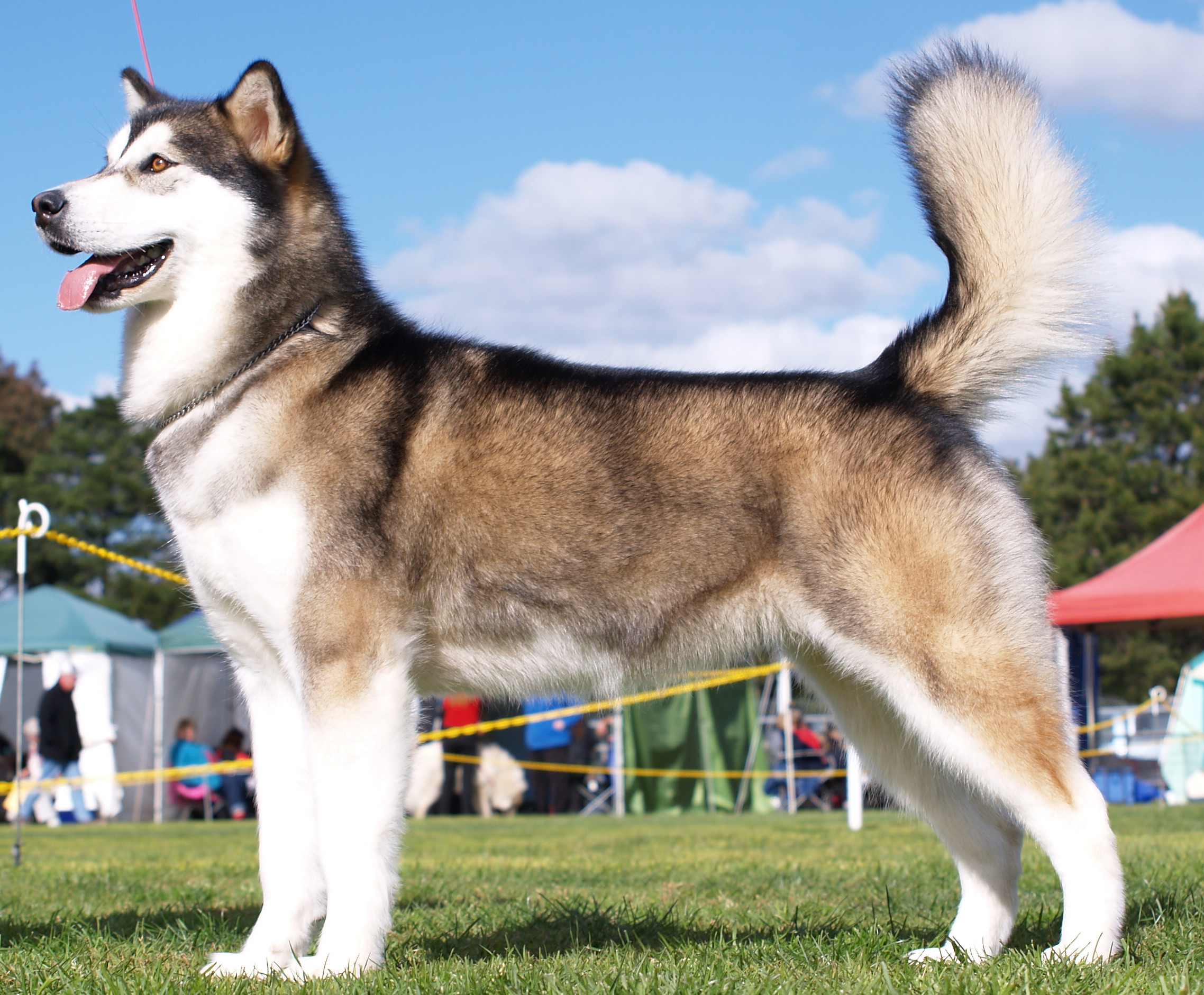 She is a beautiful type bitch with a true sable color coat, excellent bite, and very graceful, effortless movement.
Shiiva is a real smooch and loves keeping an eye on the household felines.  Shiiva is a  Multi BOB, Class in Group/Show winner.
2016 Shiiva had a lovely litter of all Muddy babies, with three of them being Agouti in color (the first born in Australia) to the handsome Aust AM Ch Adair 'N' Hug Technically Advanced (IMP USA).
AMCV Point Score 2011 – Best Minor Puppy Bitch
Australian Champion Niltaran Shyyn On Mawson
Mawson aka "Muddy" is a beautiful typey Agouti boy.  He has excellent bone, awesome pigment, lovely dark eyes, great angulation and just a dream to live with.  He is a very smart and lovable dog.
He gained his Australian Champion title very quickly and has had multiple in Group and in Show awards.  Including Group 1st and Specialty show wins.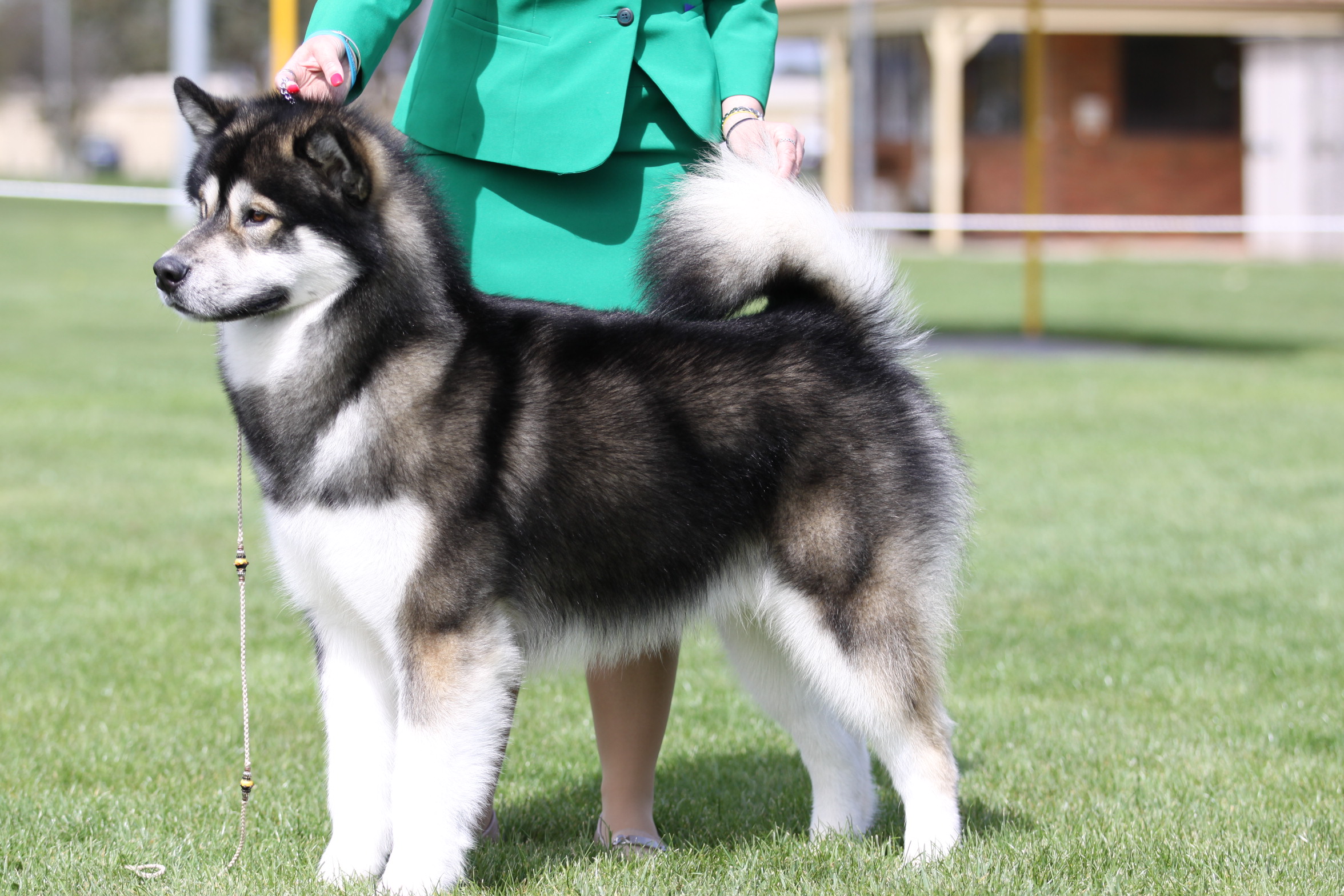 Australian Champion Niltaran Shyyn On Sophia
Well what can we say about Sophia, she is a little bundle of energy and has been since day 1.  She is a true Black & White, lovely bone, tail set, pigment and dark eye.  She has great true clean movement.  She keeps her brothers Mawson & Denison in check, alternating who she plays with.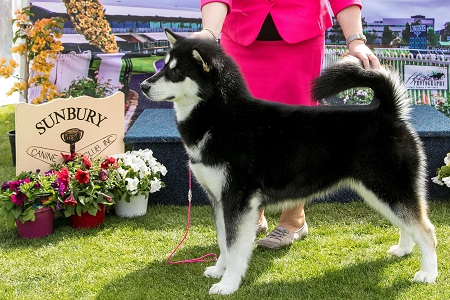 Niltaran Shyyn On Denison
Denison is a lovely natured Agouti boy.  He has lovely pigment, dark eye, great tail set and overall a strong looking boy.  He is alot slower to mature than his brother but can still hold his own in the show ring.  He is a real smooch like his mum Shiiva and loves playing with his sister.  Lately he is enjoying some time with his great Aunt Kirabo.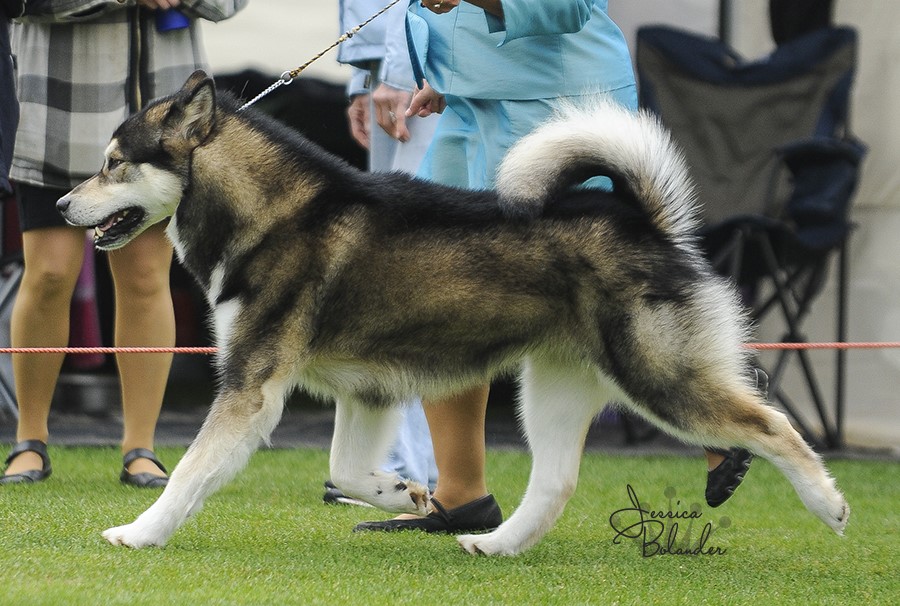 Australian Champion Niltaran Karuzr Layla (AI)
Layla has been taking a back seat while her sisters Blazer & Shiiva do their thing in the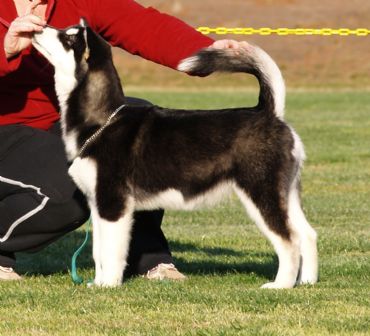 show ring.  Layla has done well in the show ring now gaining her Australian Champion title.   She enjoys visiting inside to talk to the three cats,  She has also befriended with the younger males now in our pack.
RUBISS Australian Champion Niltaran Karuzr Blazer (AI)
10 Point BEST of BREED 2 days out of Baby puppy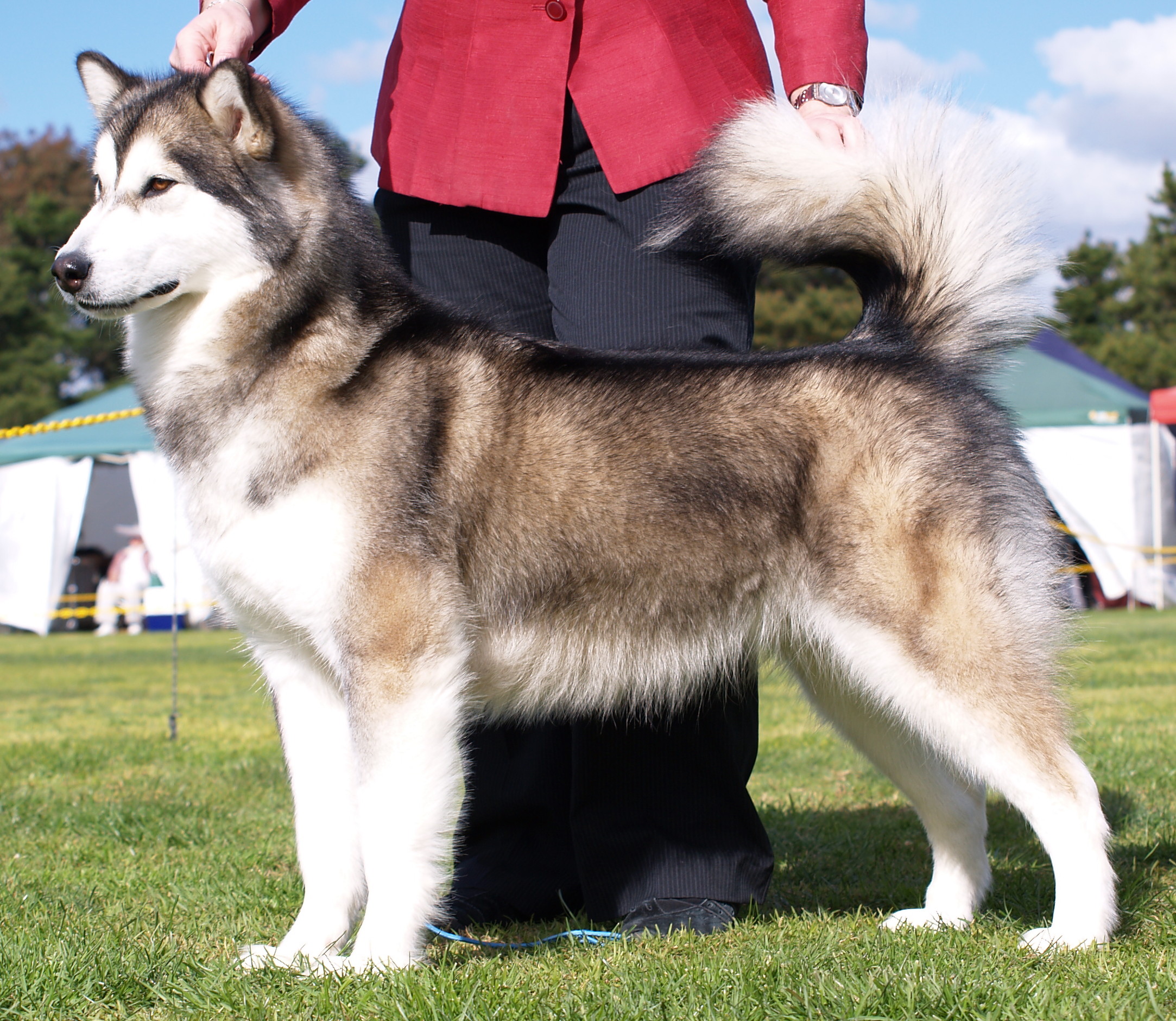 Blazer is a real mischievious girl, she gets into everything. Loves digging in puddles and dancing in the rain just before a show.
Blazer is a very consistent winner, she has an excellent bite, beautiful coat, and lovely shaped dark eyes. Her movement is very clean and true for such a young age. She is also a Multi Class in Group winner.
Blazer has now been desexed and living a lazy life with her older aunties.
Best Gait AMCV Open Show 2011
AMCV Point Score 2011 – Best Baby Puppy Bitch
AMCV Point Score 2011 – Best Puppy Bitch